---
It's been three years and a month since I started

fantasizing about making a sweater

from this yarn in this stitch pattern. And two weeks before that was when I started messing around with the

stitch pattern

. Slow and steady wins the race ... ha!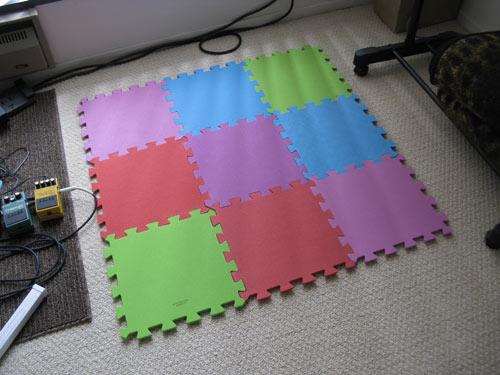 I swear I saw play mats like this for sale at the dollar store, but I could never track them down again. My craft night buddy

Anne

gave the the heads up that our local drugstore had them for $7 or so for 9. Not bad, so I picked up a set.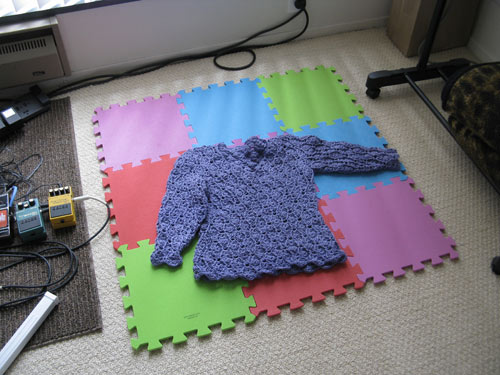 Here is the sweater pre-wetting. I want to tell everyone who gave me

blocking advice

, THANK YOU! You definitely kept me from total disaster. I was really liking the idea of hanging the sweater. Ha!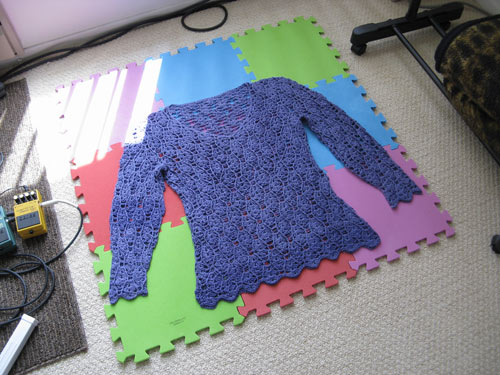 I scrubbed the hell out of the kitchen sink, then used the dish sprayer (I love that thing!) to gently wet the sweater. Once everything was wet, I pressed out the excess with my hands. Then I laid the sweater on a towel, rolled it up, and then stood on it to squeeze out more water.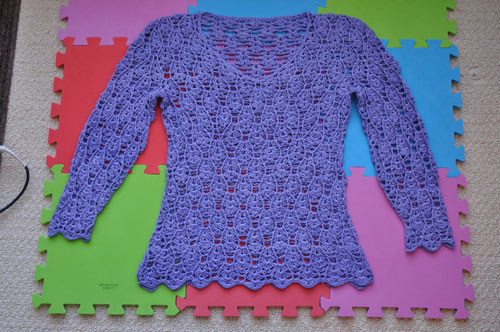 When I was shaping the sweater, I had my tape measure in hand to make sure that the motifs were 3" tall. I didn't want to over-stretch it.

My friend

June

warned me that the cotton Patons Grace yarn can take forever to dry when blocking, which is why I waited until I had the play mats. I can only imagine how long it would take on a thirsty cotton towel.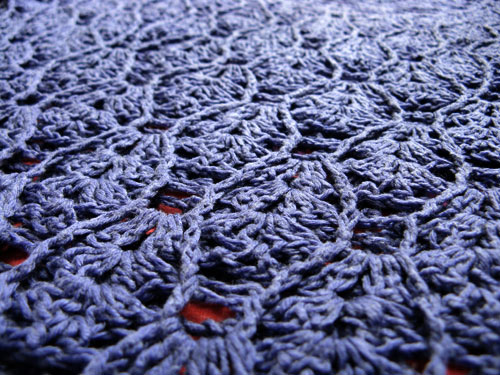 As it is, the sweater has been there for about 36 hours ... and it's still damp. Gah! This is testing my patience. ;)