Posted: 27 Oct 2011 03:19 AM PDT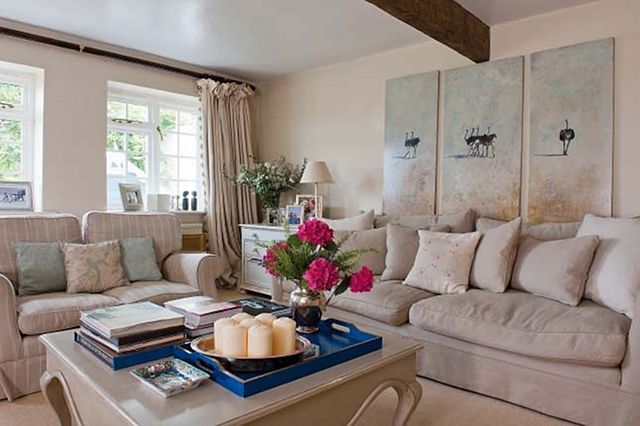 Lovely! That was the word I said when I saw this sweet family home located in Scullsgate, just outside of London, England. This place feels like a movie set where you see that big, happy family living and exploring life. Every room is totally family friendly. You don't see anything the kids can't really touch, you can't find a room that feels too precious, everything feels so down-to-earth, so natural and as comfortable as can be.
As you know, I love posting amazing homes that makes us dream, but I'm a huge believer that we don't need to have a mansion to have a beautiful home. Beautiful homes come in many different sizes and styles and to be truly honest, homes like this one speak even more to my heart.
I really hope you can feel the warmth of this adorable home.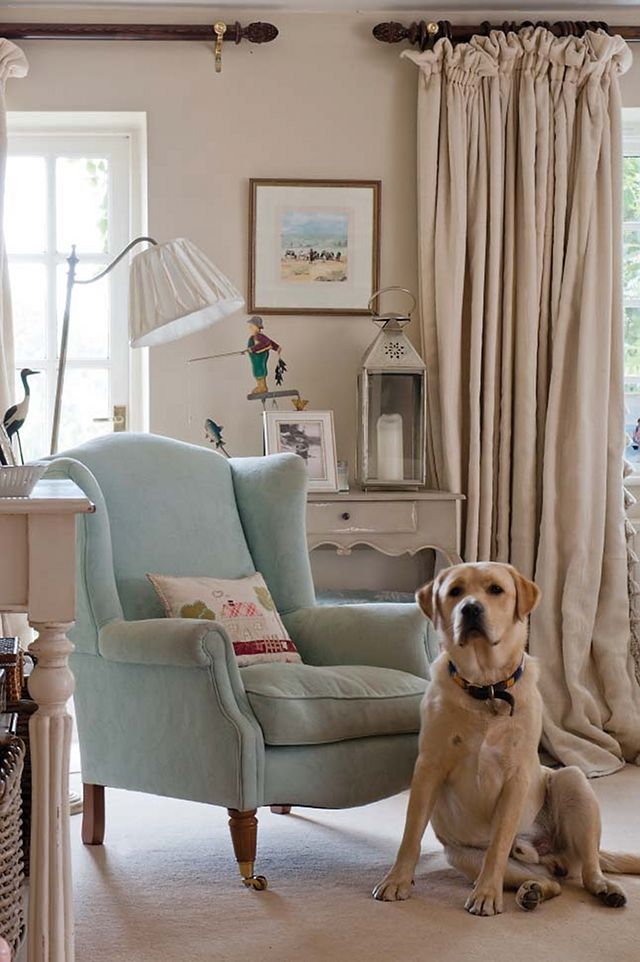 Oh, I'm really wishing I had that blue chair. This dog is so cute and he's posing too. Doesn't he look serious?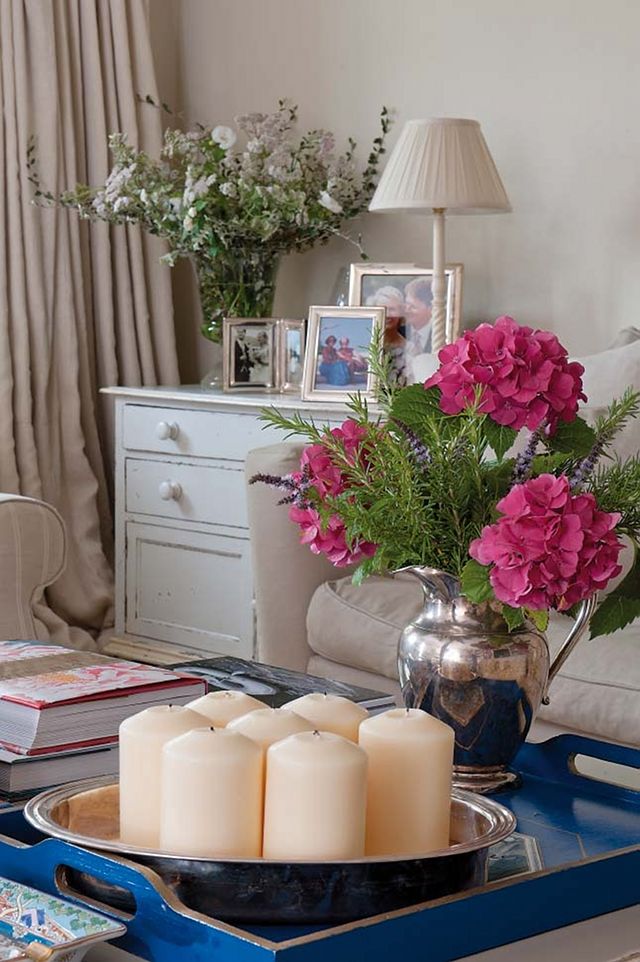 That blue tray is simple and brings a beautiful punch of color to the living room. The flower arrangements are delightful.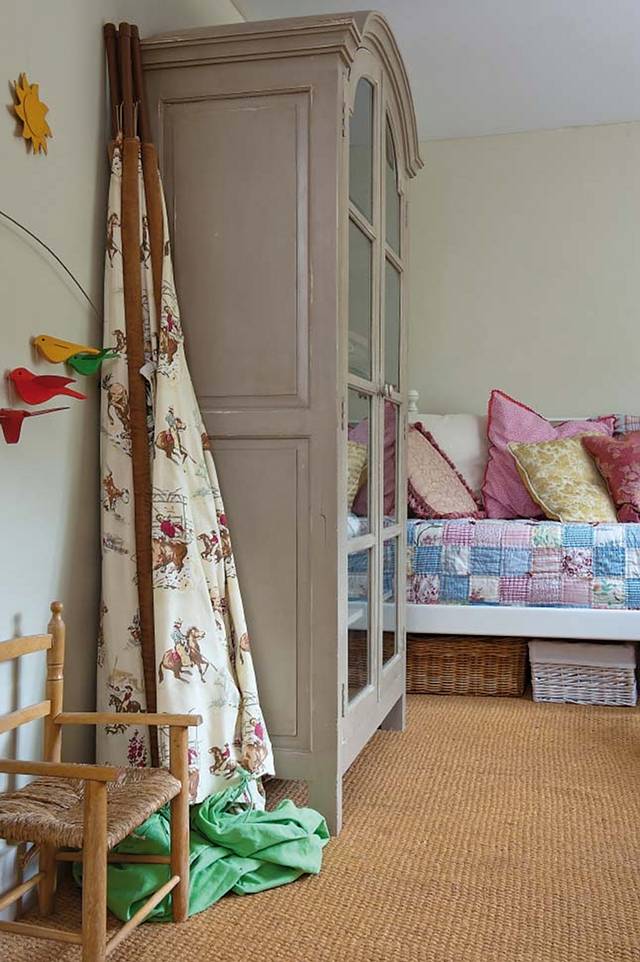 A quilted daybed and an armoire. Can't miss the comfy flooring, too.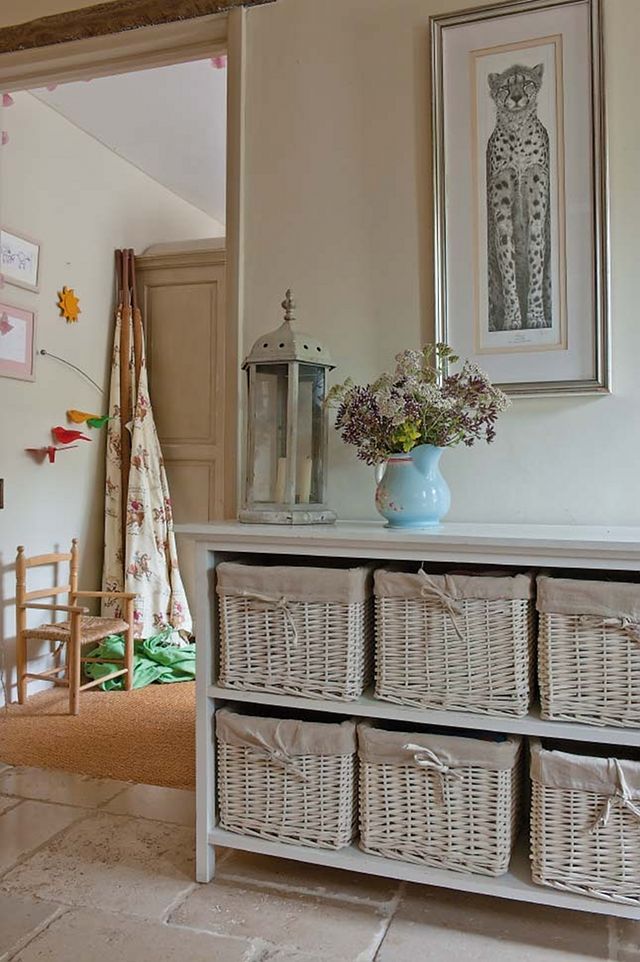 I'm looking for something like this to add to my house. Extra storage is always welcome around here!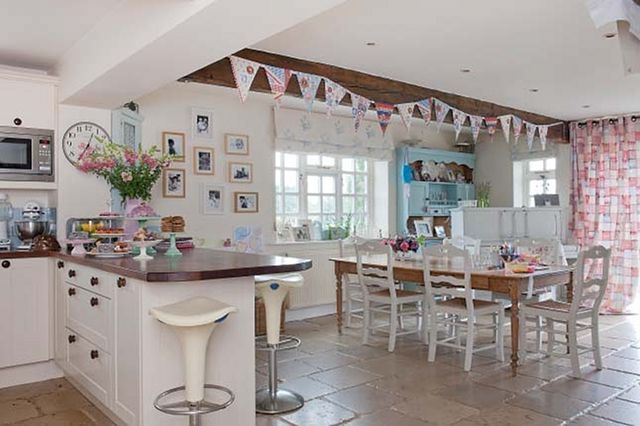 The owner loves this kitchen where she spends so much time baking. This is such a simple yet adorable kitchen.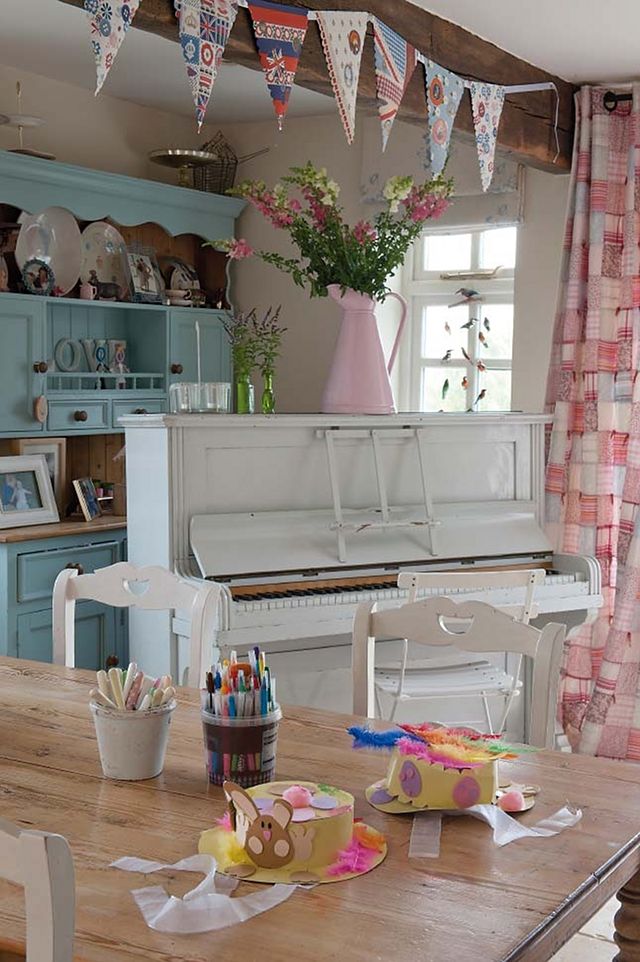 This piano adds some fun to this place! I can imagine the mother cooking while the kids practice their piano lessons.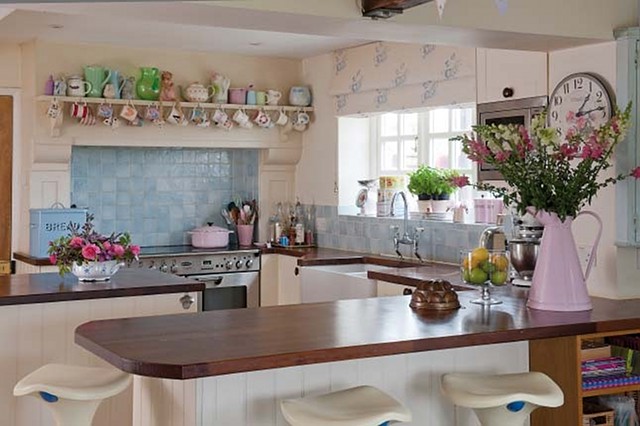 Lovely! Notice the colorful mugs above the stove. Aren't they adorable? Have I told you I love mugs?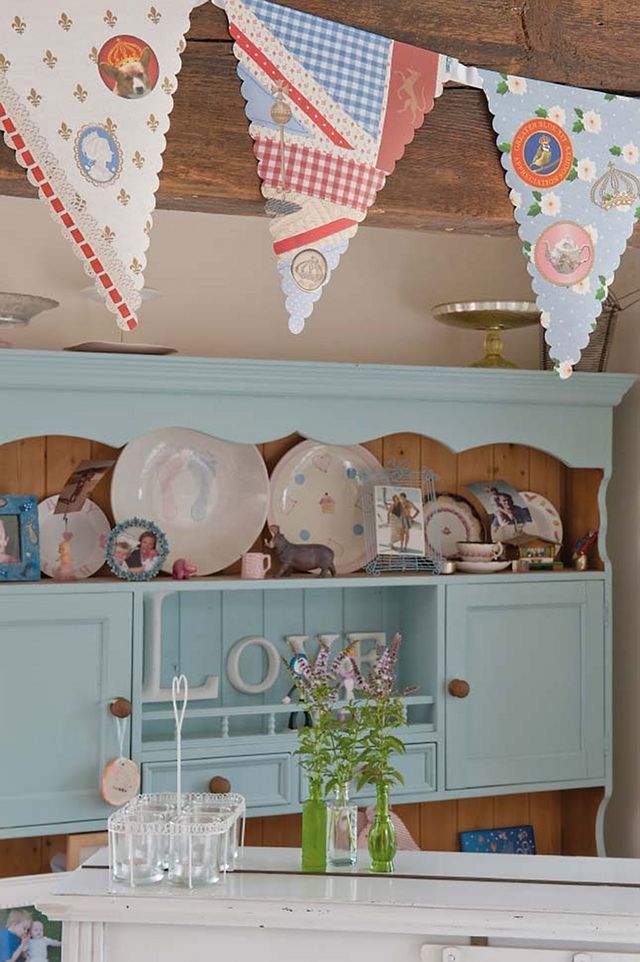 What a gorgeous turquoise hutch.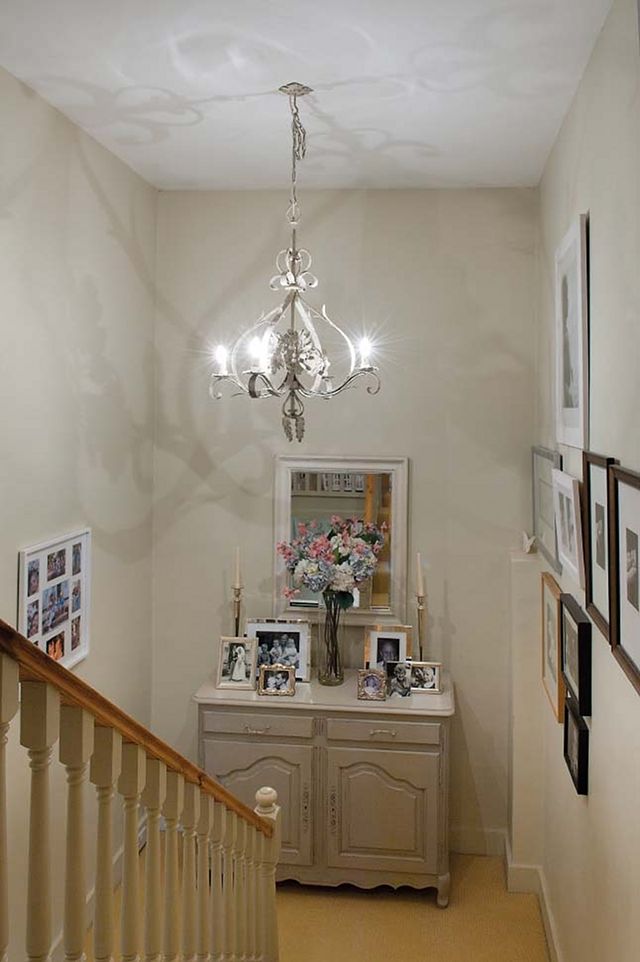 I always like seeing frames on stairs. It feels so personal and so "home sweet home."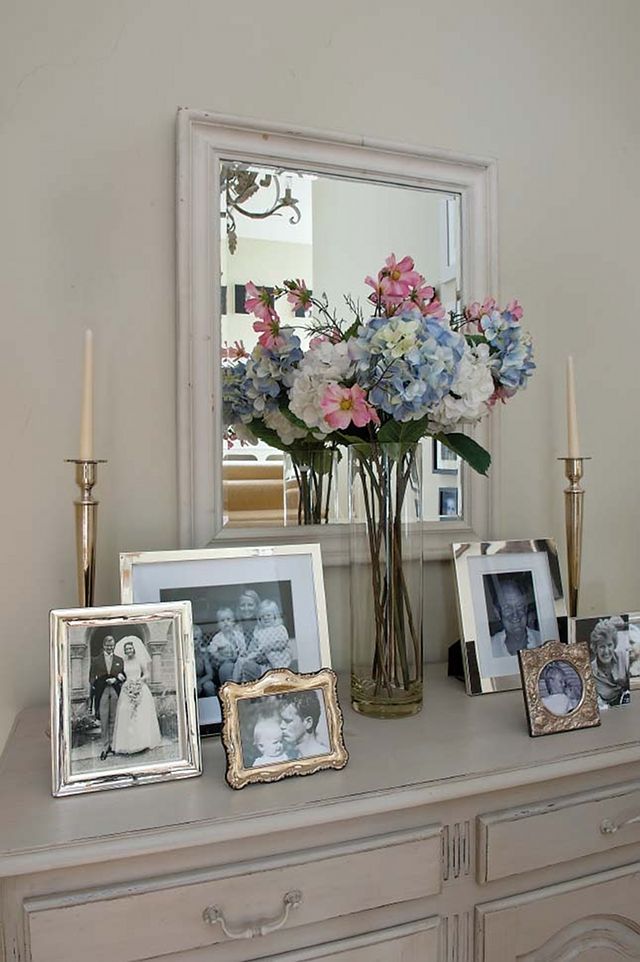 A beautiful way to display beautiful moments.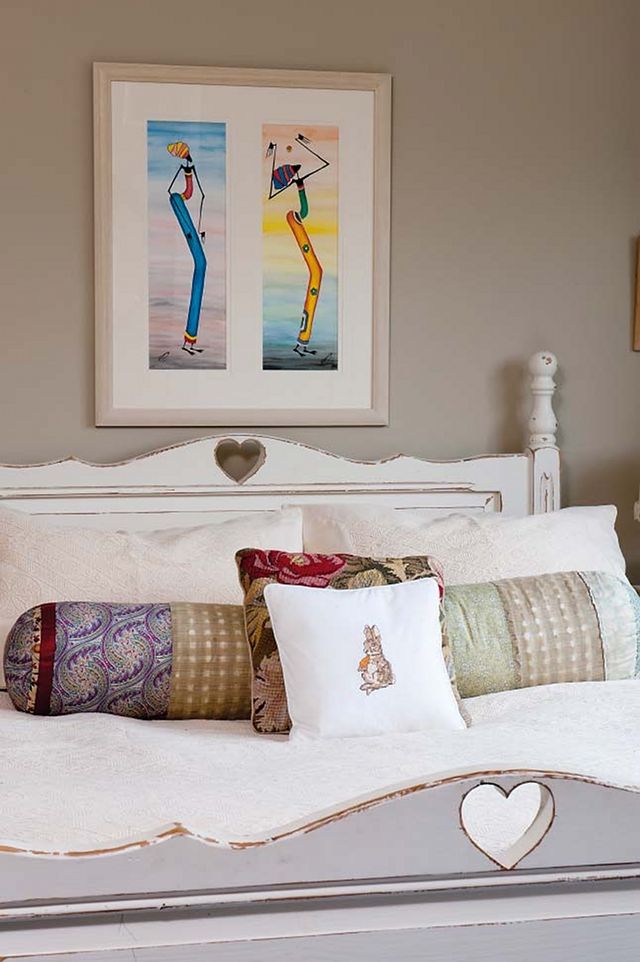 Judging by this bed, you know the woman that lives here is a romantic at heart. I already like her!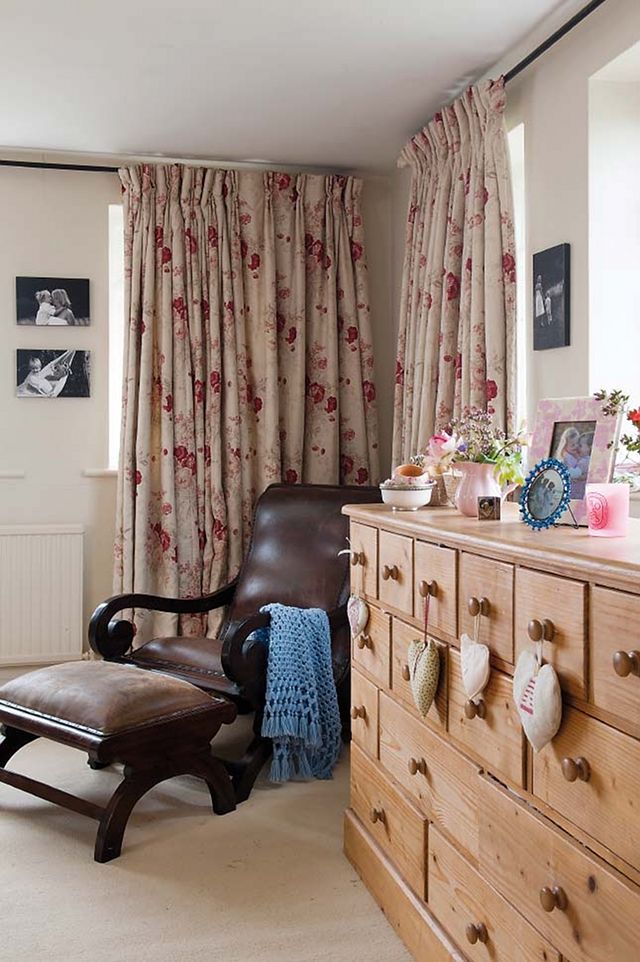 Other view of the master. Pretty curtains.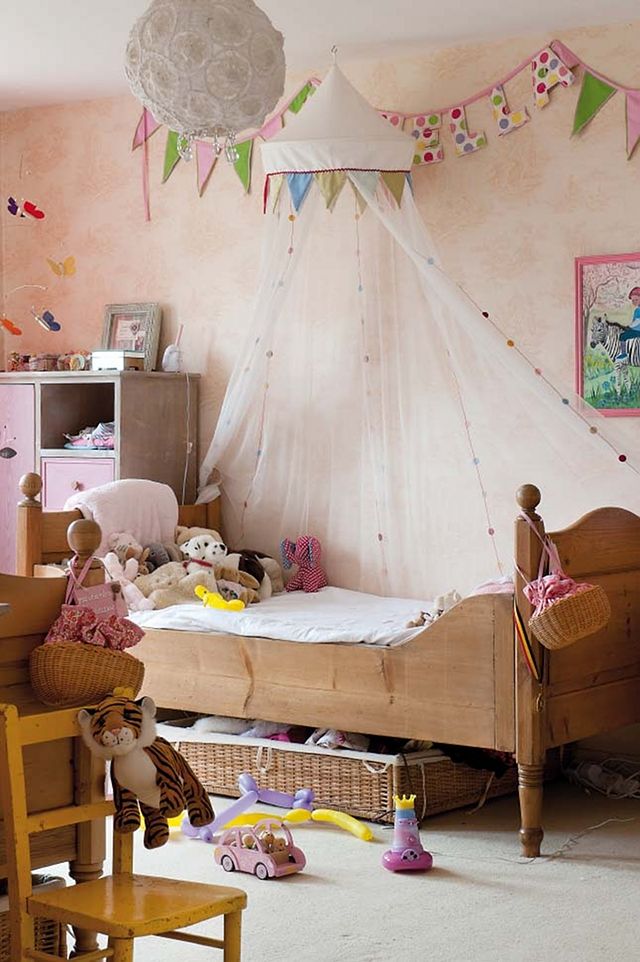 A real kid's bedroom. Not all "magazine ready" and I like that.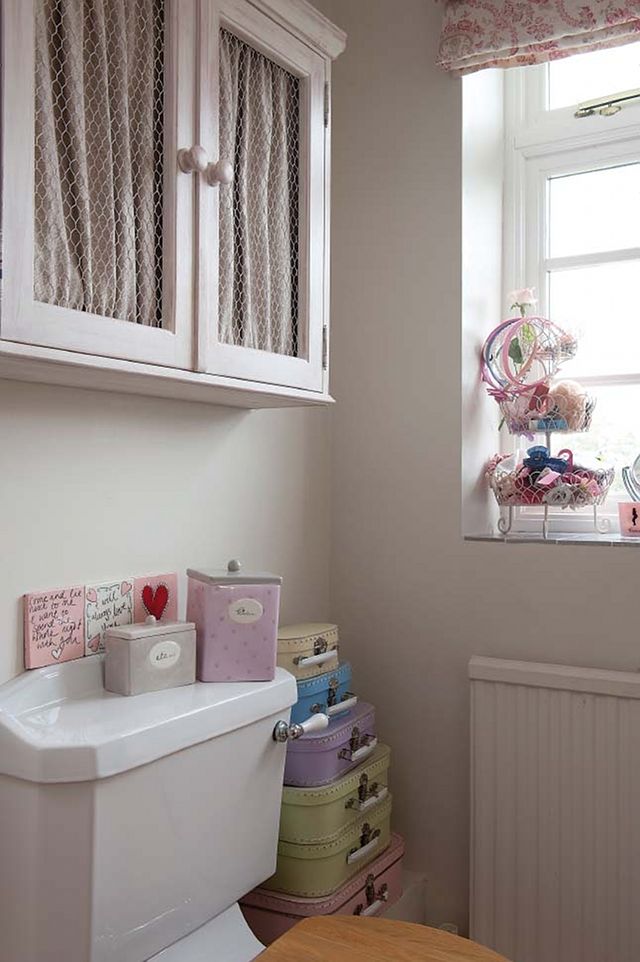 Lovely! I love the suitcase collection and the medicine cabinet.
Don't you feel happy to see this place? I think it's filled with love.
Homes like this one makes me want to add more "sweetness" around my own home. I feel inspired.